SIGN UP FOR A SEAT FIRST TIME BUYERS SEMINAR
---
Our First Time Buyers Seminar will walk you through how to get pre-approved and other financial terms to know. Financial information presented by Paula Kahr, a senior loan officer with Salem Five Bank, and more than 10 years of mortgage experience.
Karen O'Brien is an experienced Broker Associate with Stuart St James Real Estate. She has over 20 years experience selling homes and has a YouTube channel "BOSTON & THE 'BURBS" WITH OVER 150 VIDEOS profiling Boston area towns. Karen will share what to look for & what to look out for, as well as the actual process of buying a home.
PLEASE INDICATE HOW MANY PEOPLE AND THE NAMES OF ATTENDEES
We respect your privacy. We will never share your email address. You can unsubscribe at any time.
Paula Kahr, Senior Loan Officer
---
Paula is available to work with customers on a wide range of mortgage options, including primary homes, second homes, construction loans, multifamily properties, investment properties and refinancing.
I have been a customer for a while. I put out feelers to other banks for this loan but nothing came back as favorable as what I could get at Salem Five. Mrs. Kahr was wonderful to work with. She made herself available to me any time of the day. When I was in Tokyo near closing she went the extra mile to get in touch with a realtor I had used and persevered until the loan closed and closed on time. I would be happy to tell others of my satisfaction with Salem Five.
Owen Johnson, Needham, MA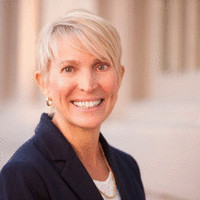 Karen O'Brien, Broker Associate
---
"My husband and I were anxious to be house hunting in a crazy market, but start to finish Karen calmed our nerves with her extensive market knowledge, candor, and sensible advice. I was unfamiliar with the Boston metro area, and found Karen's YouTube channel (Boston and the 'Burbs) incredibly helpful and informative. She brought a practical mindset, enthusiasm, and warmth that we really appreciated. Would strongly recommend!"